About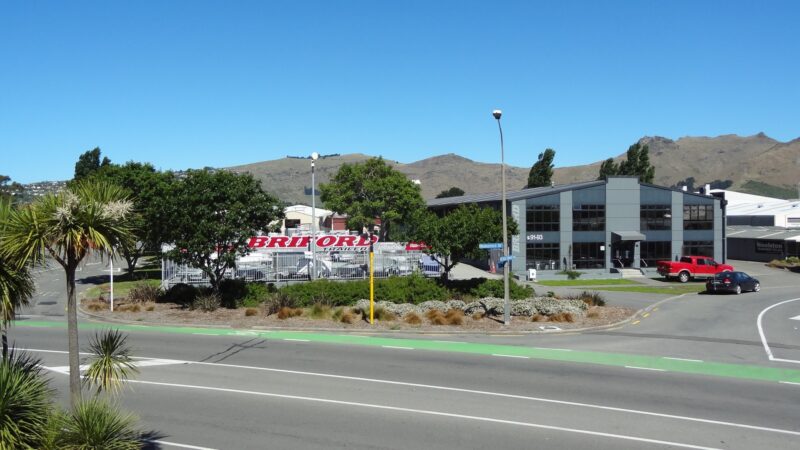 Briford has an extensive range of trailers to choose from. Briford produce countless models with 130 ribbed body size options in the standard range alone, plus crates in two heights and several styles (hinged or 1/2 sliding rear door, dismantable and divider options), hot dip galvanized finish plus over 30 painted finish colour choices, vinyl covers or metal canopies, three tipping options (electric hydraulic, winch or gravity), various axle weights, brakes, trailers for all classes (750, 1000, 1250, 1500, 1750kg single axles and 1999, 2499, and 3499kg tandem axle), plus the vast range of Shuttle trailers and many transporter choices. The Briford staff of twenty can sometimes design and build one off or limited run custom built trailers to suit your specific needs, as well as adapting our standard range of trailers to suit your requirements.
"It was hard to find a good steel trailer then. There was no one really professional around."
In 1975 Brian built his first commercial trailer in his garage. He began with four models of the conventional garden-type trailer and reckons he's seen over 50,000 trailers pass out his doors since.
An electroplater, welder and self-taught engineer, he began building trailers because he saw a gap in the market. He worked part-time from his garage for five years before going into the trailer business full-time in 1980.
"In the beginning we were committed to building trailers that were the most economic, that give the best value for money, that will last and be virtually maintenance-free."
The trailers he sold for $150 in 1975 now cost around $2500, but he adds quickly, they are of far better quality. Having said that, the trailer you bought in 1975 is worth about $750 today (in good second hand condition), after 40+ years of work. A great investment. You'll find Briford has the best resale on the secondhand market and is advertised for by name because of its excellent reputation.
"Almost everyone uses a trailer in New Zealand, but their needs are so varied. You've got to cater for everything and everyone in a small market."
Briford has staff devoted fully to custom-builds to meet the specific needs of clients from around New Zealand. Almost all parts of his trailers are New Zealand-made.
The breadth of models reflects the diversity and small scope of the New Zealand market.
In a market where cowboys often prey on the unwary, he believes Briford offers customers the security of dealing with professional, experienced people who know the business and can assess their needs very quickly and accurately.
You can also buy your trailer by credit card or lay-by, and Brian is very happy to buy, sell and trade. He also does repairs and insurance valuations.